Our Road to Rising Up: Procore attends Women Who Code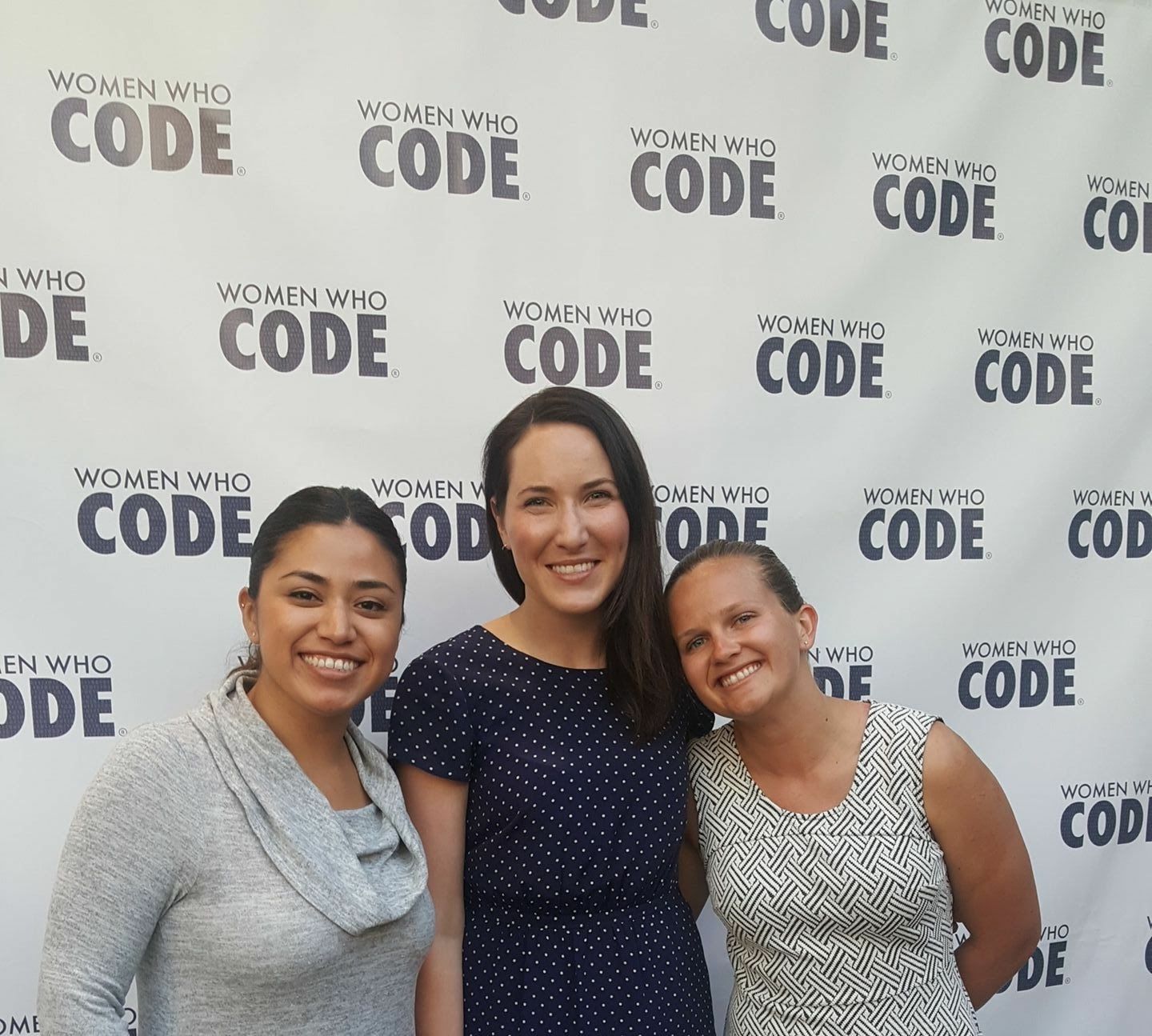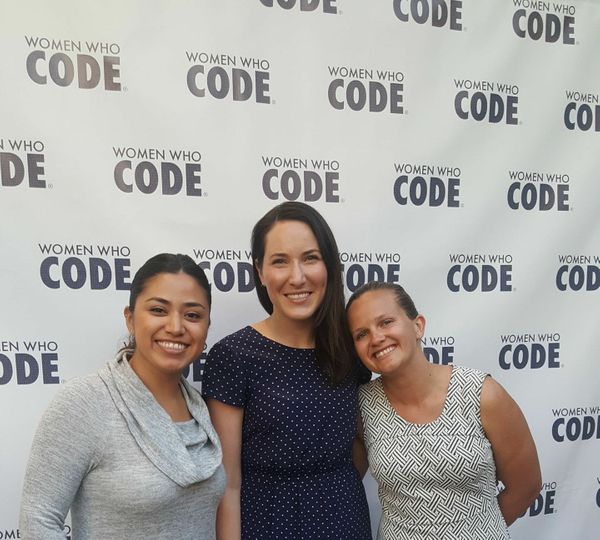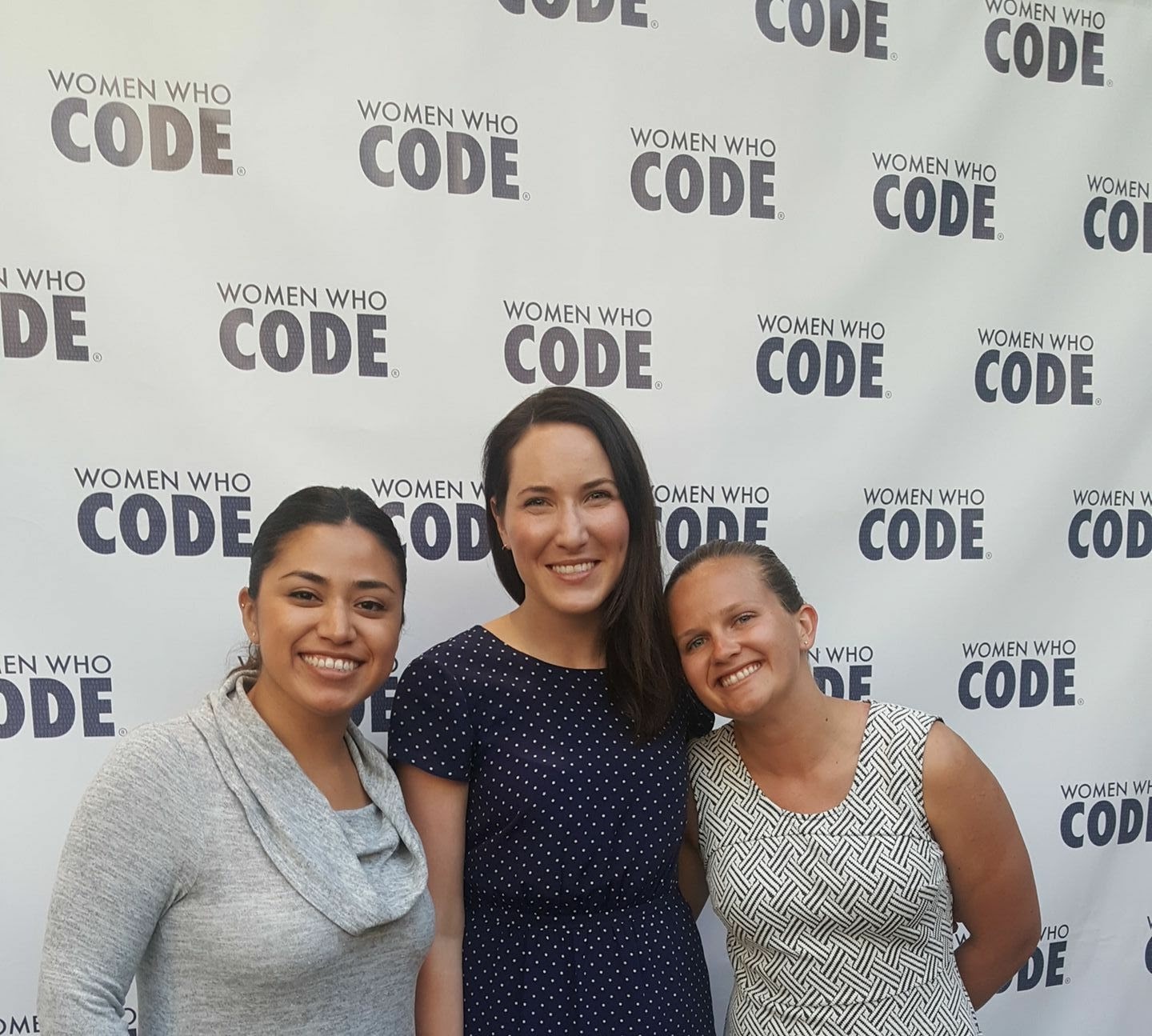 Women Who Code Connect 2017, recently held its 2nd annual conference at the Twitter headquarters in San Francisco. Women Who Code is an international non-profit committed to inspiring women to succeed in tech careers. The nonprofit has chapters all over the world dedicated to supporting and connecting women in technology. The organization also focuses on helping to improve the low rates of computing jobs held by women and reduce the high rates with which women leave these jobs midway through their careers. For more information about their work you can look here.
The Connect conference, which took place April 29, featured many esteemed women in technology. Three representatives from Procore attended to learn more about the organization and to connect with other influencers within tech. You can read about the talks that inspired these three individuals the most below.
Rory Budnick, Engineering Manager

I am on the Building Information squad, primarily working on Procore's Drawings, Specifications and Documents tools. I manage several engineers and code in Ruby on Rails.
![alt](/content/images/2017/06/rory.jpg)
"The Inside Scoop on Engineering Your Career" was an interview with Merline Saintil, the Head of Operations in Product & Technology at Intuit. It was moderated by Cat Posey, who works to develop strategic alliances for U.S. Digital Service  and founded Tech Superwomen.
Merline Saintil has an incredible story. She immigrated to the United States from Haiti when she was 5 years old. After earning her Bachelors and Masters in C.S. and racking up experience at some of the top technology companies in the world (Sun Microsystems, Adobe, PayPal, Joyent, Inc., Yahoo), she is now an international technology executive and board member. Ms. Saintil focused on this message: "However someone decides to treat you does not determine your value." This has rung true in her life in a variety of situations. From being teased for not speaking perfect English as a child to being treated differently because she was the only woman in the meeting room at a technology company. It was inspiring to see Ms. Saintil's daughter in the audience: she is in middle school and currently learning to code.
What I learned and have brought back to Procore from this conference is that women in R&D should keep attending events like Women Who Code Connect so that we can see and interact with these role models, "you can't be what you can't see."
Leah Russell, Quality Assurance Manager

I am a QA manager currently helping grow the careers of 12 wonderful QA engineers across the Platform, Financials and Client Application tribes. Also, an active member of the Lean In leadership group, and a new member of the Diversity and Inclusion counsel.
![alt](/content/images/2017/06/Leah-1.jpg)
Dr. Mona-Lisa Pinkney, a senior director of Governance, Risk, Compliance & Engagement at Nike, Inc., gave an extraordinary talk titled "Rising in the Pursuit of Equality." The talk opened with an advertisement that Nike released titled Equality that featured world renowned athletes, LeBron James and Serena Williams. The video emphasized that within the boundaries of the basketball and tennis court, they are recognized for their amazing skills. There was an emphasis that these lines must be expanded. Everyone should be viewed equally for their skill sets within the boundaries of the world, regardless of their background. Dr. Pinkney transitioned from the video by emphasizing her passion for sports. She proceeded to share countless photos of herself with professional athletes she has met along the way. After seeing these pictures with all of these professional athletes, one thing was pretty clear: this woman knows how to network.
She walked through her life journey, explaining how she pushed herself to achieve the highest level of excellence in all aspects of life, including academia, where she was able to obtain her doctorate. She made the point that she believes people should never stop learning and stressed the importance of education and networking. She spoke of an order of operations that she utilized in her lifetime to achieve success and empower others to be successful. This order began with learning, followed by doing and lastly building until she was leading. She ended the talk by sharing her 5 Be's.
"Be relentless. Be fearless. Be connected. Be global. Be authentic." -Dr. Pinkley, Senior Director of Governance, Risk, Compliance & Engagement at Nike, Inc.
Dr. Pinkney dug into each "Be" and expanded on how each of them had attributed to her success in life, and how everyone in the audience could use them to contribute to their own success to help them overcome inequalities they might face.
What I learned from this talk and what I have brought back to Procore are Dr. Pinkney's 5 Be's. By being relentless, fearless, connected, global and authentic, I can open up opportunities to achieve whatever I want and inspire others to do the same. While doing so, I am also focusing on reducing the gender equality gap that exists in the workplace.
Tanya Contreras, Engineering Manager

I am on the Collaborations Squad and focus on Submittals, RFIs and Transmittals. I manage primarily back-end engineers, code in Ruby on Rails and am currently learning Swift.
![alt](/content/images/2017/06/Contreras--Tanya.jpg)
The final talk, "You Rise to Leadership," at Connect was a panel of four extraordinary women: Hilda Fontana, VP of Engineering and Technology at LD Products, Inc; Dr. Geanie Asante, VP Senior Project Manager at Wells Fargo; Cynthia Maxwell, Director of Engineering at Slack; Aileen Sandridge, VP of Engineering at Groupon and moderated by Aubrey Blanche, Global Head of Diversity and Inclusion at Atlassian. Most of the conversation revolved around their personal experiences and their professional opportunities that propelled them into positions of power.
Hilda has been coding for over 20 years and was put into a management role because of her seniority in the company having no managerial training. She learned fast that she needed to earn the respect from her team before she could lead them.
"Care for your direct reports. Have compassion and patience. Everyone has their own unique story - it is up to you as their manager or leader to guide them to success." -Hilda Fontana, VP of Engineering and Technology at LD Products, Inc
Dr. Asante's message was to parse the advice given to you. Not all advice is good advice and not all of it suits you. You know yourself best. Take time to evaluate your feelings and how you can proceed. An hour or two for yourself is beneficial to your personal health.
"Think about how you communicate and think about your audience. Adopt your communication style based on your person" -Cynthia Maxwell, Director of Engineering at Slack
She talked about staging your executive presence before you become an executive. Leaders weren't born leaders nor were they always leaders. Maybe it's the way they connect with people, maybe it's the way they see patterns in problems and can apply great solutions.
Aileen Sandridge spoke about imposter syndrome and that women are uniquely predisposed to the impostor phenomenon. Imposter syndrome is commonly understood as a false and sometimes crippling belief that one's successes are the product of luck or fraud rather than skill. She mentions that it is okay to have self-doubt. We need to embrace it and keep our heads up. Use each other to lean on and talk about our experiences.
In closing, I didn't know what to expect from the Women Who Code Connect conference. I have been to tech conferences before, but I have never attended an entire conference "designed to inspire women to excel in tech careers" or been surrounded by so many allies who are passionate about supporting and celebrating women in technology. In seeing that we are all working toward the same goal of reducing gender bias, false expectations based on anything that's not performance-related and inclusion and diversity, I have a stronger feeling of community surrounding this topic of conversation and change. While we still have a ways to go, I am encouraged by the fact that more and more of these types of events and conferences are taking place. To us, this signifies that we're heading in the right direction with this challenge. We look forward to more events in the future and education surrounding this topic.